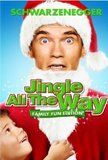 Jingle All the Way (1996)
Howard is a businessman who does note devote enough time to his wife and son. Having forgotten to buy his son a gift he heads out on Christmas Eve in search of the years must-have toy - a Turbo Man doll.

---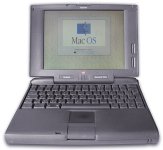 Howard uses a Powerbook to track the stock at his furniture store.