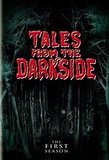 Tales from the Darkside - Season 2, Episode 2, "Lifebomb" (1985)
Bill Macy is a businessman who overworks himself to the point that it affects his health. One day a salesman approaches him and offers him a Lifebomb, a device than can help him during medical emergencies.

---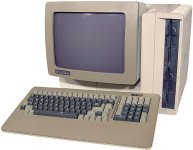 The salesman visit Bill in hospital after one of many medical emergencies. There is a Televideo TS-803 in the room.