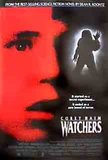 Watchers (1988)
A genetically modified intelligent dog escapes from a top secret military research base, chased by a vicious monster than has been bred to hunt it down. Not knowing this, local boy Travis takes the dog in as a pet.

•Apple Macintosh •Apple Macintosh SE
---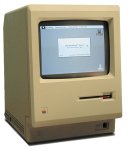 The computer classroom at Travis' school is most equipped with Macintoshes.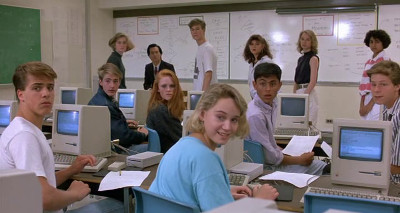 ---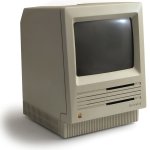 The dog tries to communicate with Travis by entering a message into a Mac SE in Travis' computer class.