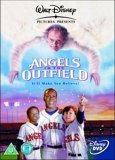 Angels in the Outfield (1994)
This 1994 remake tells the tail of a small boy who prays for his local baseball team to win because his errant father has promised to return if they win the league. Help is at hand as angels come to assist the team.

---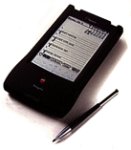 David Montagne, the coach's assistant and publicity officer, uses a Newton as his PDA.