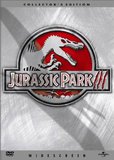 Jurassic Park III (2001)
Husband and wife Paul and Amanda convince Dr. Alan Grant to go with them to Isla Soma (the second dinosaur island) ostensibly for a tourist trip. Only after they arrive does it become clear that they have another motive.

---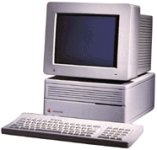 One of Dr. Grant's researchers uses a Macintosh IIci to drive a 3D printer, producing a reproduction dinosaur voice box.