Murder, She Wrote - Season 8, Episode 5, "Lines of Excellence" (1991)
Jessica signs up for a computer class on the recommendation of Dominic, a bright student who has been thrown off her course after modifying computer records. When a murder takes place at the computer class, Dominic comes under suspicion.

---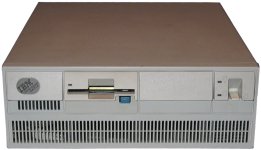 The classroom is equipped with IBM PS/2s.