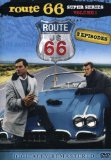 Route 66 - Season 1, Episode 18, "Sleep on Four Pillows" (1961)
Tod and Buz are in Los Angeles while Todd attends a computer class. They bump into a girl who claims to be on the run from the Mafia and she begs them to help her.

---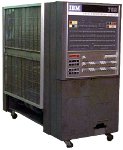 The IBM appears at the college where a professor explains how it is programmed.