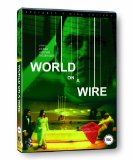 Welt am Draht (1973)
Professor Vollmer is working on a research project simulating an artificial world using a computer. When he is found dead, Dr Fred Stiller is brought it to replace him. As Dr Stiller investigates Vollmer's death he begins to suspect that the world around him might not be as real as it seems.

---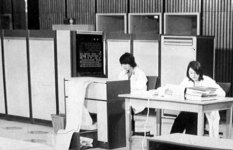 The Siemens System 4004 plays the part of the Simulakron computer which simulates the artificial world.