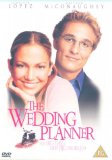 The Wedding Planner (2001)
Mary is a wedding planner who has just won an important contract for a big wedding. When she is rescued from a road accident by doctor Steve, she things her neglected personal life might be improving too, but then she discovers that Steve is the groom at the wedding she is planning.

---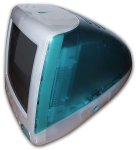 Mary has an iMac in her office that she uses for planning the wedding.