Mes nuits sont plus belles que vos jours (1989)
Lucas is a computer programmer who is on the brink of success, but has been diagnosed with a terminal brain disease. He abandons his work to follow a young girl, Blanche, who he falls in love with.

---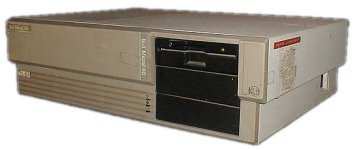 Lucas uses a Micral 60 at home, presumably to develop his computer language.