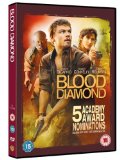 Blood Diamond (2006)
Solomon Vandy is a fisherman from Sierra Leone who is captured by rebel troops and forced to work in a diamond mine. There he discovers an enormous diamond, hides it and escapes. He later teams up with a diamond smuggler and a journalist to retrieve it and get back his family.

---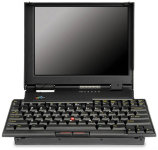 Maddy, the journalist, uses a Thinkpad 701 to write her articles.