Quintuplets - Season 1 (2004)
Bob and Carol have quintuplets, three boys and three girls, who have reached their teenage years. There day to day life can be a bit of s struggle in their average three-bedroom house.

---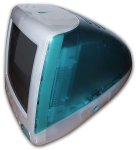 The boys have an iMac in their room that they use only very occasionally.