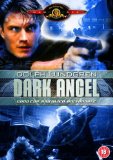 Dark Angel (1990)
Jack Caine is a Houston cop investigating a series of bizarre drug-related deaths. He begins to suspect that the perpetrator might be extra-terrestrial.

•Apple Macintosh •Apple Macintosh SE
---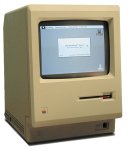 Jack's boss and the head-honcho of the local drug cartel both have Macintosh computers on their desks.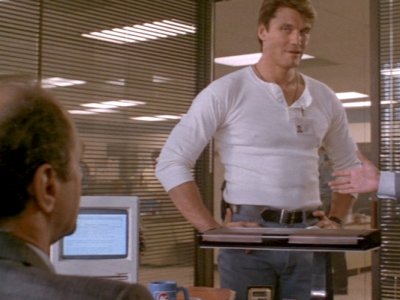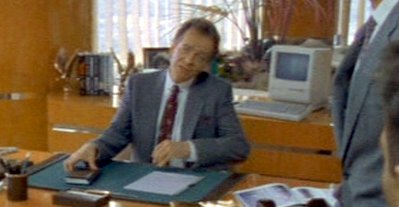 ---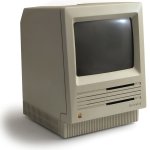 Jack's girlfriend, the local coroner, has a Mac SE on her desk.