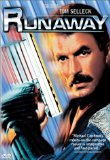 Runaway (1984)
Ramsay is a police officer who specialises in neutralising malfunctioning robots. As the number of incidents increase it becomes apparent that some robots have not malfunctioned, but have been modified for murder.

•Acer MPF-1 •Mad Mad-1 •Sharp PC-5000
---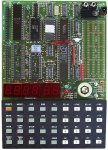 Ramsay has an MPF-1 in his workshop.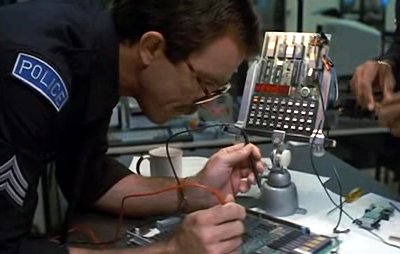 ---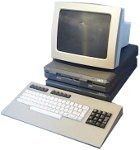 Ramsay rescues secretary Jackie from her office where a robot has gone runaway, distracting the machine by pushing monitors from the MAD-1 machines in the office onto the floor.





Ramsay also uses one of the machines as a video intercom, which doesn't seem too realisic.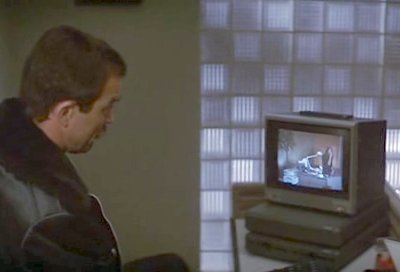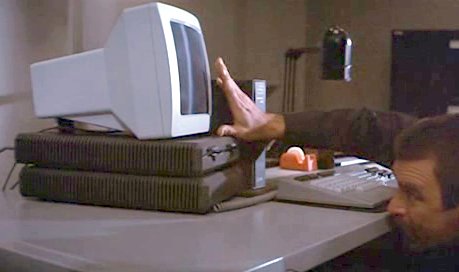 ---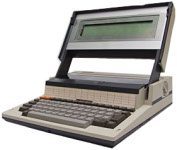 Ramsay's son has a PC-5000 in his room.