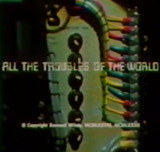 All the Troubles of the World (1978)
In a near future a supercomputer called Multivac regulates all of society including predicting and preventing crime. It starts to predict that a seemingly innocent man Joseph Manners will murder the computer itself.

---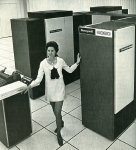 A Level 66 computer stands in as Multivac itself.






There are only very close shots of the machine.