Rosemary & Thyme - Season 1, Episode 1, "And No Birds Sing" (2003)
Expert botanist Rosemary Boxer helps an old friend investigate his diseased trees. She befriends former police woman and fellow gardener Laura Thyme and the pair are thrust into the investigation of a murder.

---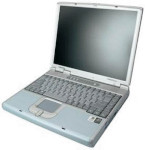 Rosemary uses her Samsung VM8000 to research the background of the suspicious housekeeper.