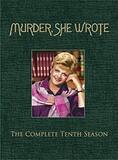 Murder, She Wrote - Season 10, Episode 5, "A Virtual Murder" (1993)
Jessica is at the launch of a virtual reality game she scripted when James Lindstrom, one of its creators, is murdered.

•Compaq Contura 4/25cx •Olivetti M20
---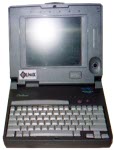 Jessica uses a Compaq Contura to do last minute rewrites of the game's script.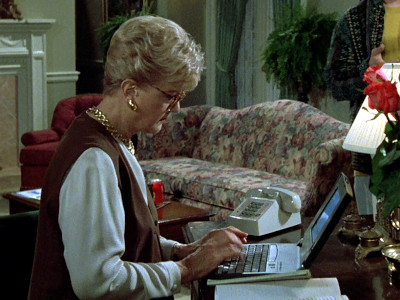 ---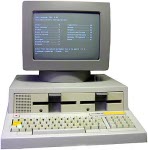 Lindstrom has an Olivetti M20 in his office.