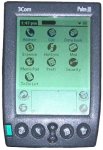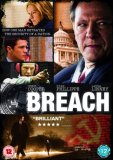 Palm III in Breach (2007)
Hanssen smuggles secret information out of the FBI using the Palm. O'Neill collects vital evidence of Hanssen's activities by copying the Palm's memory card under great pressure.





The film depicts data being retrieved from an MMC card, which was not compatible with the Plam III.