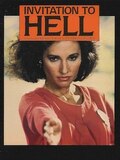 Invitation to Hell (1984)
Matt moves his family to California to start an exciting new job at Micro-DigiTech. He soon finds himself pressured to join the mysterious Steaming Springs Country Club.

•DEC VAX 11/780 •Eagle PC •GE 635
---
The offices of Micro-DigiTech are equipped with VAX-11/750s.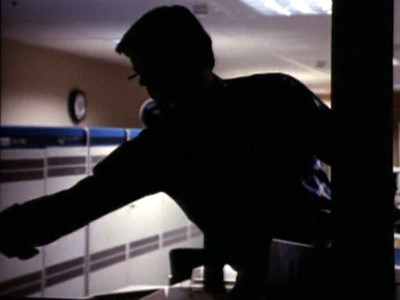 ---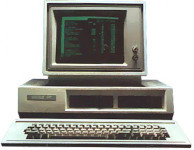 Matt's son Robert uses an Eagle PC II to store an inventory of his belongings during the move.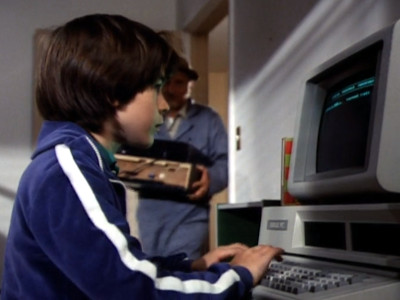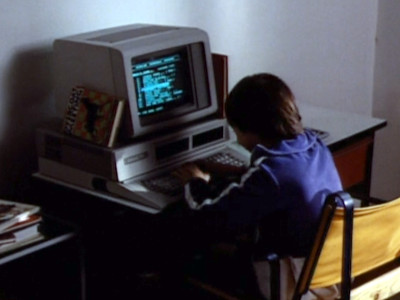 ---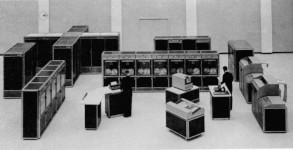 The lab in which Matt develops his space suite is equipped with GE 635 panels.