Family Ties - Season 5, Episode 17, "A Tale of Two Cities: Part 1" (1987)
Elyse and the girls plan to remodel the kitchen but must persuade a reluctant Steven. Alex attends a banking conference, but after is hotel reservation is lost he must share a small room with his boss.

---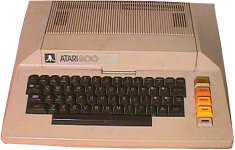 The hotel reservation system is a modified Atari 800.