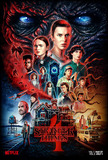 Stranger Things - Season 4, Episode 4, "Chapter Four: Dear Billy" (2022)
Joyce and Murray are double crossed. Jonathan, Mike, and Will escape an attack with a wounded agent who leaves them a number. Nancy and Robin interview Victor Creel and Max is possessed by Vecna.

---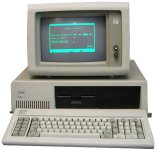 The director of the Pennhurst psychiatric institution has a PC on his desk.