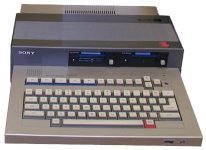 Sony SMC-70
Introduced in 1982, this CPM system was designed for professional video and supported colour output (some models even came with a genlock unit). This is also possibly the very first machine to sport Sony's "new" 3.5" floppy disk format.

•Saved by the Bell - Season 3, Episode 9, "Fake ID's" (1991) •V: The Final Battle (1984)
---
Zack has an SMC-70 in his room.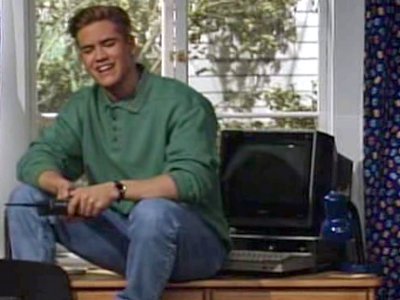 ---

Elizabeth, the vistor/human crossbreed, uses the Sony in Diana's office.